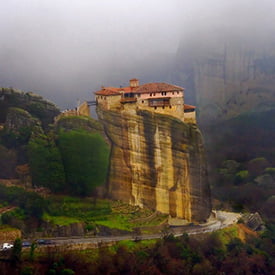 The Majestic Meteora
Meteora were named after St. Athanasios the Meteority, proprietor of the Big Meteorou Church. Ιn the high rocks there are monasteries which since 1988 have a position on the UNESCO's global heritage monuments catalogue. Meteora are considered to be one of the greatest creations of nature, and one of the most important monuments of the Orthodoxy. Today, only 7 of the historical monasteries are being used, 6 from which are open to the public.
Pozar Natural Thermal Baths
Loutra Pozar is one of the best places for bath therapy and drink therapy since the waters that spring from the springs have healing and relaxing privacy. The water is also drinkable. Besides the baths, this place offers to you the opportunity to climb on canyons and walk near waterfalls and pathways.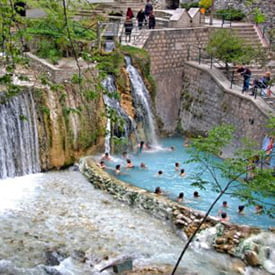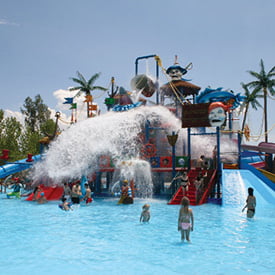 Waterland
Waterland is one of the largest water parks in Europe and the only one in Northern Greece. At Waterland you can have fun in the water slides, in the pools and in the various water games. Apart from these, you can find a cafeteria and restaurant to eat. There is also a small zoo.
Mount Olympus and Dion
Mount Olympus, the highest mountain in Greece (2.917 meters), is known worldwide for its mythological context as it was the home of the Zeus, Athena, Poseidon and the other gods of Hellas. On mountain's basis, there is the holy city of Dion (the Hellenic name of Zeus), where there is the archeological museum of Dion.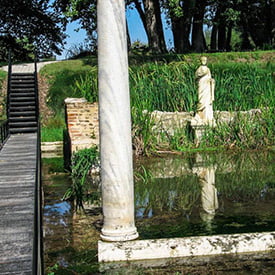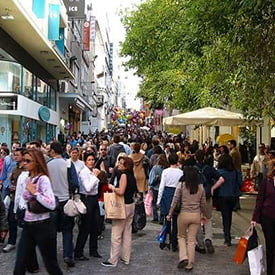 Shopping
Shopping is definitely one of the things you will enjoy in Thessaloniki. The city offers countless shopping options such as various shops with a variety of clothes and prices. The best places for shopping in Thessaloniki are the center of Thessaloniki and specifically in Tsimiski and Mitropoleos streets and in MEDDITEANIAN COSMOS, one of the largest shopping centers in the Balkans where you will find clothing stores, jewelry stores, cafeterias, restaurants, etc.
The Magnificent royal tombs and museum of Philippos
The magnificent royal tombs and the museum of Philippos are a great place to learn a lot about Macedonia and its history. In the multi-center museum of Aigai you will find the palace, two royal components, one of which belongs to Philip II the father of Alexander the great and many more historical discoveries.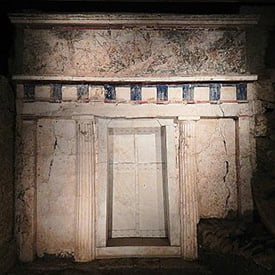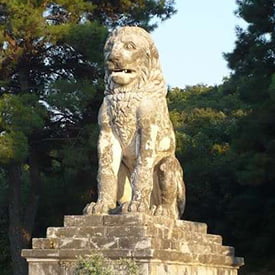 Amphipolis , Philippi, Kavala
During the tour of the Amphipolis of Kavala and Philippi you will have the opportunity to see old Macedonian tombs, the famous statue of the lion of Amphipolis and the ruins of the old city, and one of the most important historical sites, Philippi.